Beauty products don't always have to be bought in a jar. You can whip up a DIY beauty facial mask with ingredients from your kitchen. That's just what my co-host of Super Easy with Jesse and Alison tried to do in our beauty video, but it went wrong. Very funny, but wrong. Our DIY spa facial turned into a very funny fail video. So after you watch the first video for laughs, be sure to watch the second where we correct the ingredients for a soothing and moisturizing facial that's a success.
Please enjoy!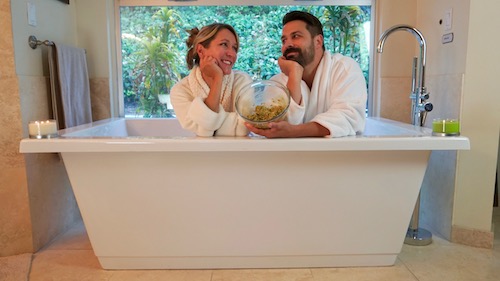 Watch the silly and funny first video to make your at home spa facial mask experience more entertaining.
DIY Beauty Facial Mask
The funny fail video.
DIY Beauty Facial Mask
The successful facial mask video.
Follow Us:
Subscribe to Super Easy videos
Recipe for one person for a four ingredient at home DIY beauty facial mask: It works!
1 Ripe Avocado – Mashed
1 Tablespoon of Honey
1 Teaspoon of Coconut Oil
2 Teaspoons of Oatmeal
Mix the ingredients in bowl with a fork to mash it or put in a blender to create a smooth and creamy texture.
Apply to a clean face. Wear for 10 minutes. Remove with a warm, wet washcloth. Wash face and apply your favorite beauty products.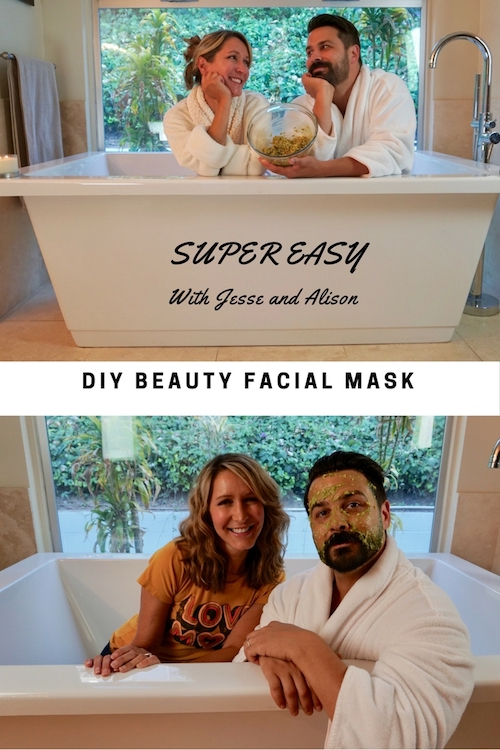 Style Expert Alison Deyette is a TV + digital host and Los Angeles stylist who was recently named one of the top stylists in Los Angeles by Variety, WWD, Angeleno, and Modern Luxury magazines. Known as "The Fixer," she can help you solve your fashion conundrums, take the reins of a home decorating transformation, or hand you the hottest trend without breaking a sweat. She also happens to be a pretty good cook! When teamed up with her bestie Jesse Brune, they share fun tips from fashion to food to DIY and entertaining on their Super Easy YouTube channel.