Here's a super easy berry crumble recipe from two besties, Jesse and Alison. It's a mixed berry crumble recipe that takes less than five minutes to prepare and about 30 minutes in the oven. You can make this in a pan or a pie dish, but we love when it's served in small mason jars and topped with ice cream. We love this for dessert in the summer made with fresh berries and we use cherry pie filling during the holidays. YUM!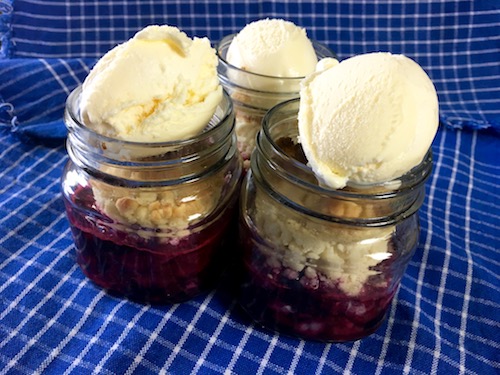 Subscribe to our channel and watch more Super Easy Videos
Super Easy Berry Crumble Recipe
Recipe Ingredients: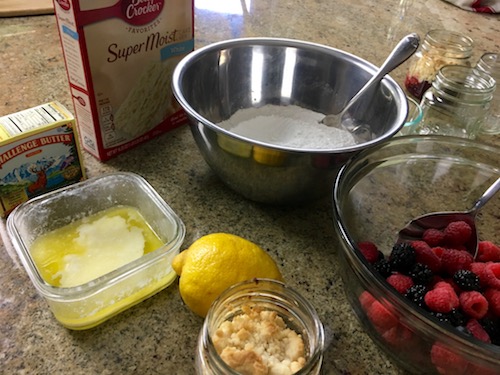 1 package of white cake mix
1 stick of melted butter
2 cups of mixed berries
1 tablespoon of lemon juice
Directions for mixed berry crumble: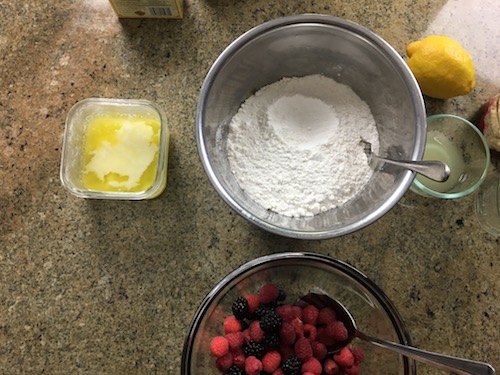 Preheat oven to 375 degrees.
Combine melted butter and cake mix in a bowl and stir with a fork to create the crumble.
In a separate bowl mix berries with one tablespoon of lemon juice.
Scoop berries into a small mason jar and fill about 2/3 of the jar. Top berries with crumble. Fill to brim of mason jar.
Place mason jar on a cookie sheet or low edge pan or directly onto the oven rack.
Bake for approximately 30 minutes or until top of crumble is lightly browned.
Remove, let cool and dig in! Enjoy! Add a scoop of ice cream for an extra delicious dessert.
Alison & Jesse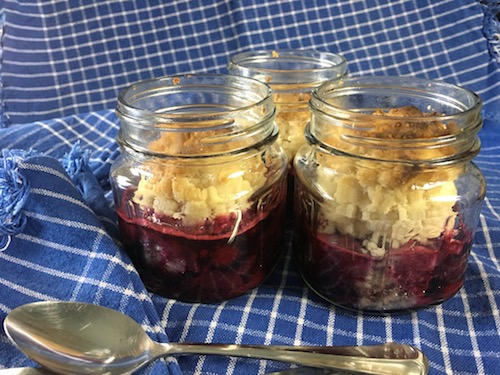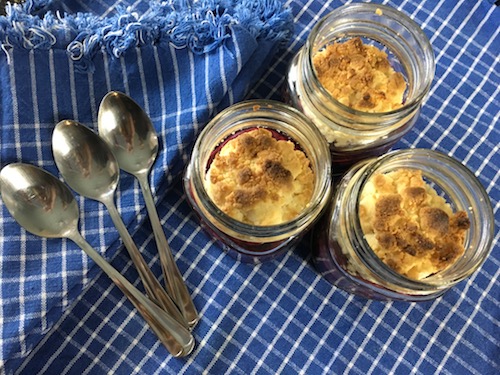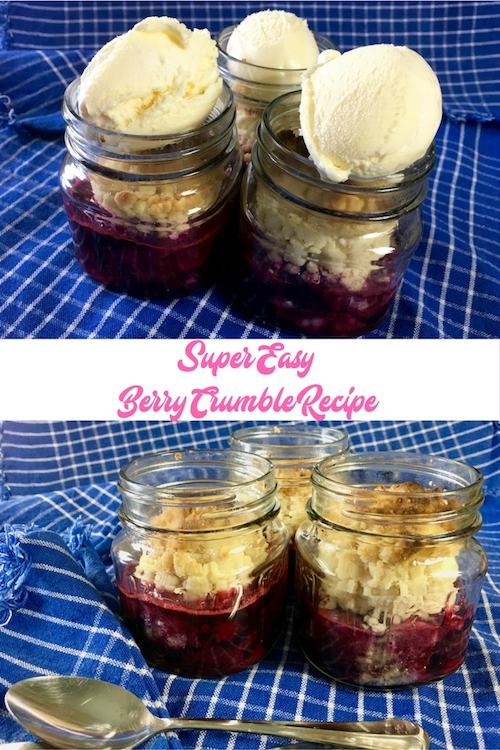 Style Expert Alison Deyette is a TV + digital host and Los Angeles stylist who was recently named one of the top stylists in Los Angeles by Variety, WWD, Angeleno, and Modern Luxury magazines. Known as "The Fixer," she can help you solve your fashion conundrums, take the reins of a home decorating transformation, or hand you the hottest trend without breaking a sweat. She also happens to be a pretty good cook!