Announcing a game that will make you happy! The Good Cards spread kindness through good deeds. The founder of Better World International found a way to gamify kindness with an innovative pairing of an app, a simple biodegradable trackable card and missions that help friends and strangers, guaranteeing you and them a good feeling.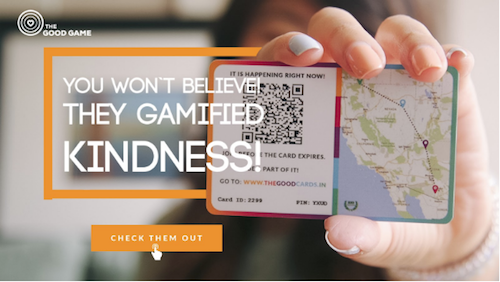 Your good deeds trigger others and on and on and on with the app as you complete missions and pass the card. You can follow along on the app as the card gets passed along to others each time a mission, as in a good deed, is completed. In some cases, your card may cross the ocean to other countries.
The Good Cards Spread Kindness Through Good Deeds
How The Good Card Works
Unlock Missions
Once you get The Good Card, you can use The Good Card mobile app on your smartphone to scan the QR code. From there, you're given a challenge aimed at making the world a better place. If you're feeling adventurous, you can create your own challenge.
The card first suggested I do something that benefited myself. So, I called up a girlfriend and we worked out together to de-stress and reconnect with some laughter, sweat and girl talk. That mission choice was simple. I then added a photo of us working out and wrote a quick story about it to share with other people on the app.
I wasn't done. Onto my next mission to help someone else. When you choose a mission, you can do it for a friend, family member or a stranger. You can do the good deed face-to-face or anonymously.
I chose my close friend Jesse Brune-Horan with whom I co-host a series titled Super Easy. Jesse runs the non-profit organization Inspire Spiritual Community that supports LGBTQs in developing a rich inner-life by teaching meditation and other heart-centered practices.
Their intention is to create world peace…piece by piece. I bought a dozen capes in a rainbow of colors as a gift for members of Inspire to wear during the LA PRIDE #ResistMarch to support the LGBTQ community and the continued fight for equality for everyone. Many of us would wear capes like we did during the Women's March. Besides carrying banners and signs, I wanted to offer capes to signify our strength and love for people of every color, gender and religion. Jesse is a friend and he's also one of my favorite people in the world. He's a bit of a down-to-earth hero in the LGBTQ community – à la the capes.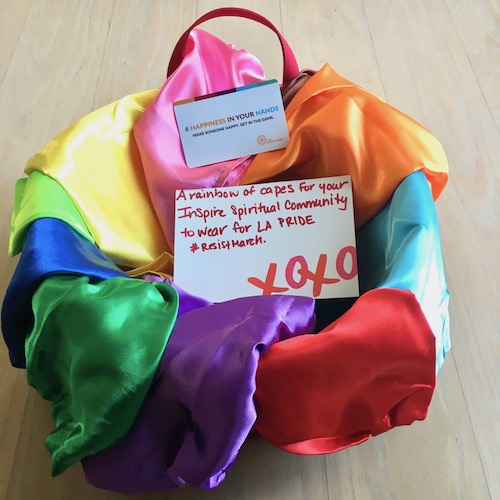 The Good Card, Jesse and his Inspire Spiritual Community were a perfect match for my first main mission. The Good Card may be considered a way of gamifying kindness, but for Jesse, his daily practice involves kindness so I know the card will continue its mission.
With my challenge complete I passed the card to Jesse. Now it's his turn to scan the card into the mobile app and receive his mission to pay it forward. As the cards travel from hand to hand, we can all track how many lives have been touched by our participation and read all the kindness stories happening around the world.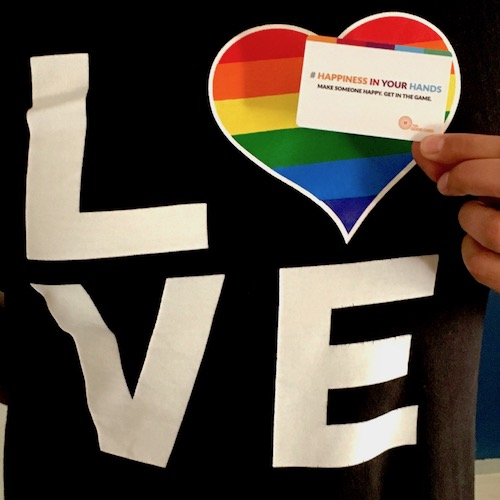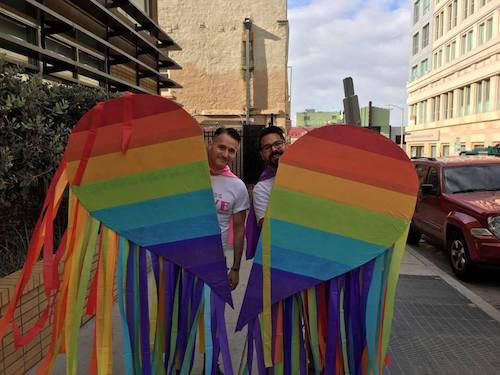 Here's a photo of Jesse wearing and his husband, Chris wearing the capes.
The Good Cards are a way to help more people remember that the power of kindness STILL goes a long way. We all have the power to create a better world by starting with those people we already see in our daily lives.
Still uncertain, well here's how it works in basic terms:
The Good Cards are the same size as your average credit card and biodegradable. The game includes 12 missions and a comprehensive system that will guide the user through their entire journey with Better World International.
Get the card. Go to The Good Cards
Register the card by scanning it into the app.
Complete your mission. This could either be a challenge seen on the app, or something you've come up with yourself. GO and do some good!
Pass the card. You can either give the card directly to your chosen recipient OR you can deliver it anonymously, leaving the card for them to find.
Share your story.
Track your card. Experience the magic that you have created.
Like and follow other inspiring stories.
REPEAT!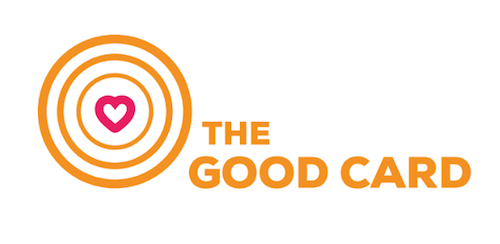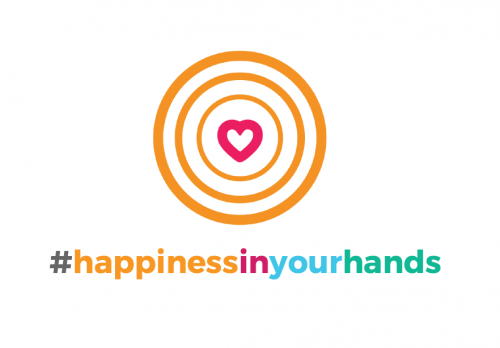 Proudly sponsored by The Good Cards
Style Expert Alison Deyette is a TV + digital host and Los Angeles stylist who was recently named one of the top stylists in Los Angeles by Variety, WWD, Angeleno and Modern Luxury magazines. After starting her career as a fashion & beauty director on national magazines she transitioned into television and digital work. Alison appears regularly on Good Morning America, TODAY, Access Hollywood, Wendy Williams, The Real, The View, Steve Harvey and is the Style Expert for KTLA's Morning News. Alison is currently host of the AOL series, The Savings Experiment, one of the lead style hosts on Joyus.com and the style expert for HSN. She is a contributing fashion editor for Real Simple, Life & Style, In Touch and Closer Weekly. She was the host of Pocket the Difference, a co-host of TLC's 10 Years Younger and TBS' Movie and a Makeover and the weekly Style Contributor on Hallmark Channel's Marie. In addition, she has hosted several web series including: AOL's In the Know, HerSay with Soleil Moon Frye, Playtex's Bra Makeover series, A Secret Worth Sharing. These web series collectively have more than 100 million views. She and her husband live in Los Angeles with their two adorable dogs.