I pack for vacation in one carry-on suitcase so I don't have to worry about lost luggage. It happened on my honeymoon and that was a drag! Here are my favorite travel essentials and packing tips for one carry-on bag when headed for a beach vacation. Packing tips like using packing cubes to compress more items, a genius pack to attach to the tray of your airline seat for easy access to your iPad and book during the flight and how I get a lot into a carry on bag and so can you.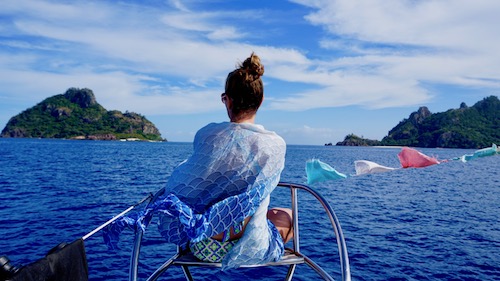 Travel Essentials and Packing Tips for One Carry-On Bag
Watch the Travel Essentials and Packing Tips for a Beach Vacation with one carry-on bag video with lots of ideas and smart suggestions.
Subscribe to Alison Deyette style channel.
My destination was Fiji to go sailing with friends for a week. We swam, snorkeled, went paddle boarding and hiked while visiting multiple islands.
Stay tuned for the Fiji travel video coming soon!
Alison's
Travel Essentials and Packing Tips for One Carry-On Bag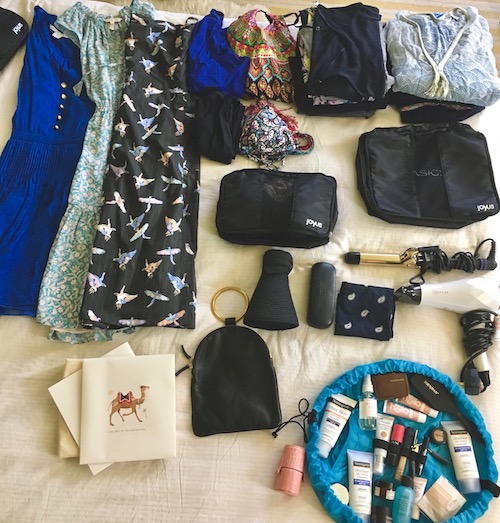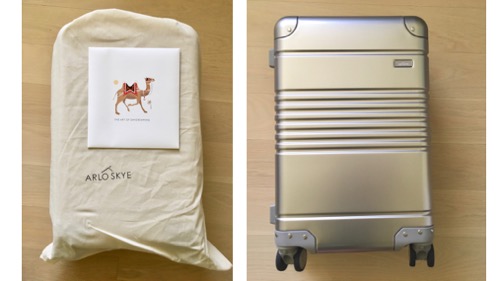 Carry-On Suitcase
Arlo Skye
A beautiful piece of lightweight aluminum luggage combining luxury and durability at an affordable price. It comes with a laundry bag, shoe bags, TSA approved charger pack that's removable and whisper quiet wheels.
Packing Cubes – Genius Pack set of 3 packing cubes includes small, medium and large
(Similar ones to those seen in video). Helps compress and pack more items into you luggage.
J.Crew Rash Guards – I own two rash guards and both are from J. Crew. They fit like a fitted t-shirt and are comfortable. These are a must when I'm spending hours in the water.
Lay-N-Go Cosmo Cosmetic Bag – a cool bag that's a circle with a lip so when you open it flat items won't fall out and has a pull string closure to make it easy to manipulate how you fit it in your luggage. This item is all also easy to clean.
Roll Up Wide Brim Visor and Wide Brim Hat are travel essentials to not only block out the sun, but also to give your look a little more style when your hair is just not "having it" in the heat.
As for swimwear, I pack a two one piece swimsuits and bikinis.I 'm partial to Trina Turk and J.Crew swimwear. I pack solid bikini bottoms that work with multiple bikini tops including one of my new favorite styles – reversible bikini tops from Tigerlily.
Haviana Flip Flops – By now we all know the brand and, for me, they last for years. Since I'll be spending most of my time on a boat or in the water, I only pack two pairs of shoes- flip flops and sandals. I wear cute trainers on the plane.
Neutrogena sunscreen – You can't hit the beach or set sail without sunscreen so I always pack a few of my favorite for face and body plus a tinted version as well.
Hello toothpaste– a new toothpaste line with a great minty taste.
Travel containers refilled with my favorite products.
In Flight Bags
Targus EcoSmart Backpack – I researched many bags before going with this Targus bag. While leather looks attractive, it's also heavy. I wanted a bag with lots of compartments, comfortable straps and easy to put on my carry-on bag.
Genius Pack High Altitude Flight Bag-
Attaches to your seat tray on the a plane to free up more legroom and make it easier to get to the items you need in flight. The Genius Pack holds quite a bit of items and slips right into my backpack. It also works as a stand alone bag. It has velcro straps that let me attach it to the tray so I can get to items easily in-flight and not have to rummage below my feet under the seat in my bigger backpack.
Travel Tip for Your Airplane Seat
Baby wipes or hand wipes to clean around airplane seat- especially the tray! I sit down and immediately pull out a sanitizing wipe to clean the arm rests, seat belt buckle, air vent, mini screen and, most importantly the tray. Most seat mates end up asking for one too.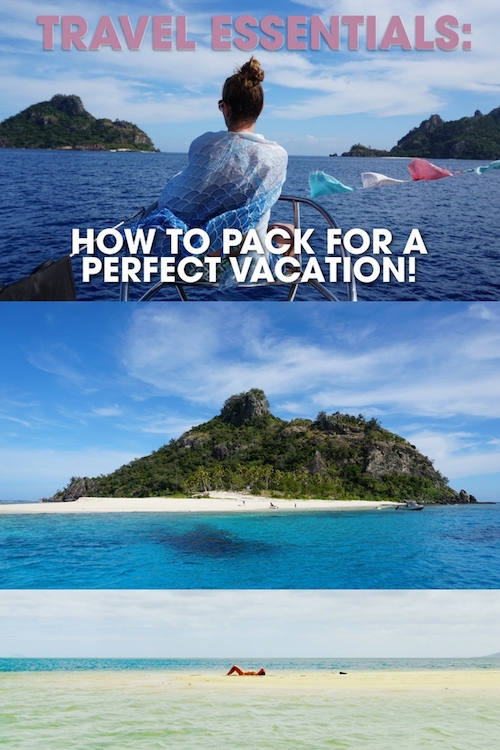 Style Expert Alison Deyette is a TV + digital host and Los Angeles stylist who was recently named one of the top stylists in Los Angeles by Variety, WWD, Angeleno, and Modern Luxury magazines. Known as "The Fixer," she can help you solve your fashion conundrums, take the reins of a home decorating transformation, or hand you the hottest trend without breaking a sweat. She's traveled extensively for both photo shoots and vacation so she knows a thing or two about getting around the world and being sure your bags stay with you.