As a style expert I'm always looking for stylish ways to add some personality to an outfit or accessory. I styled seven ways to wear a scarf in photos and a fun video. Scarves are an easy way to mix up a look or add one to a handbag. Check out my suggestions for how to style a scarf around your neck, wrapped around the handle of a handbag, as a side tie, knotted, as a handle of a bag, added to a clutch and more.
Ways To Wear A Scarf
The Wrist Wrap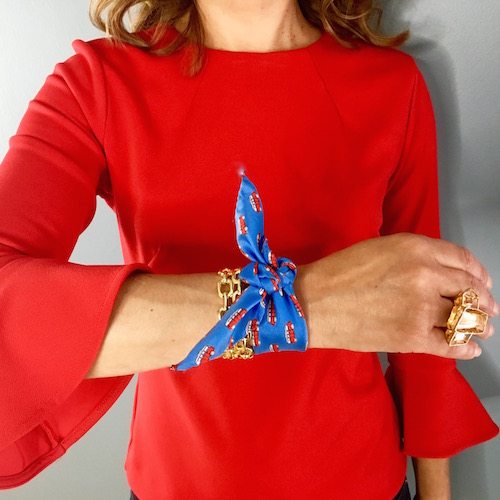 The Neck Knot
Take a skinny scarf and add knots throughout it and then tie around your neck.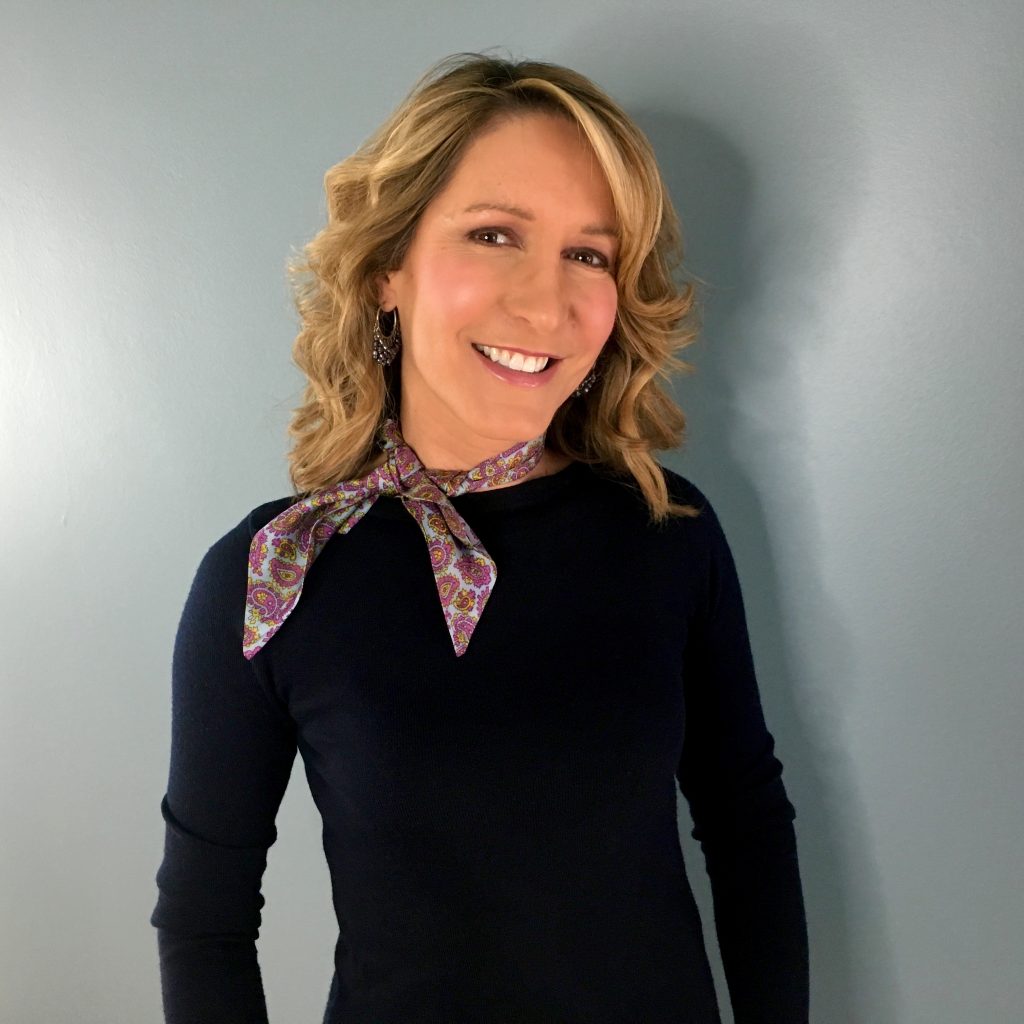 The Handle Wrap
I took a vintage Hermès scarf and wrapped it snugly around one handle of a Coach Rogue bag.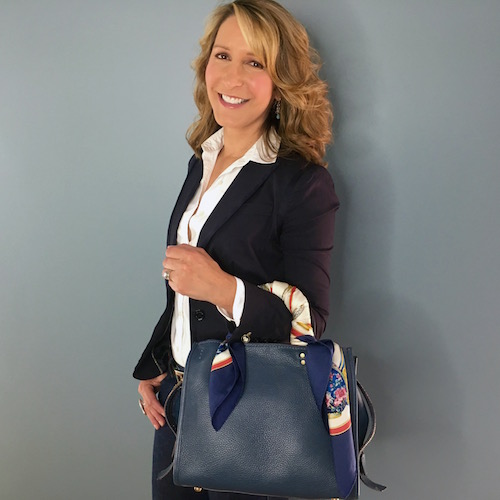 The Side Tie
While you can wear a skinny scarf like a belt, this is an update by just slipping the scarf through two or three loops and then tying it on the side.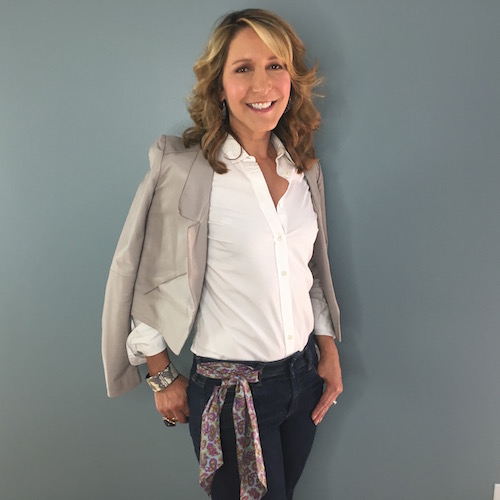 The Grab Bag
Swap out the handle of bag, slip the scarf through the ring of a small bag, twist it and the pull it through the ring on the opposite side and secure it. You've now got a new strap.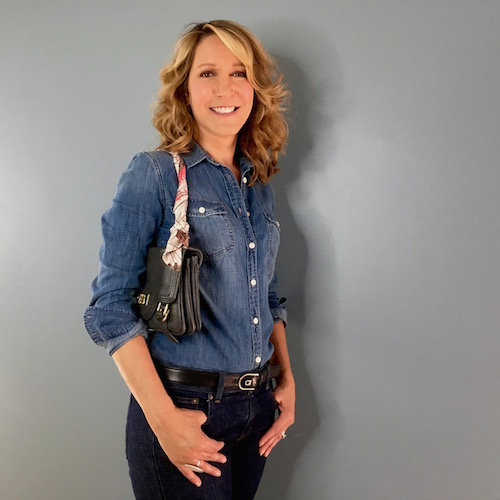 The Turtleneck
This is certainly one of the obvious ways to wear a silk scarf. I took this Hermès scarf and folded it into a triangle and then folded it several times. Next, I tied it around my neck once and brought the ends to the front to tie and let hang loose.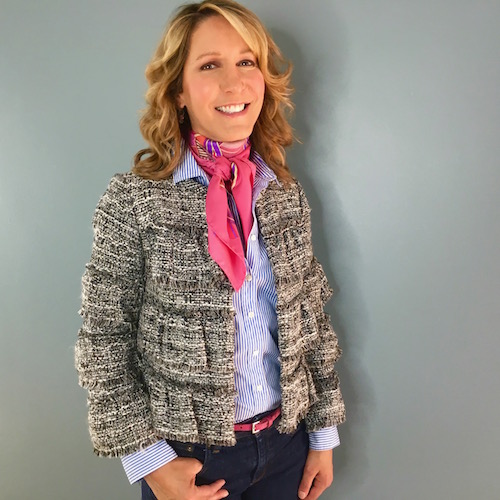 The Instant Update
Just slip a small scarf through the ring, zipper pull or handle of a clutch and tie to let it hang loose.
Style Expert Alison Deyette is a TV + digital host and Los Angeles stylist who was recently named one of the top stylists in Los Angeles by Variety, WWD, Angeleno, and Modern Luxury magazines. Known as "The Fixer," she can help you solve your fashion conundrums, take the reins of a home decorating transformation, or hand you the hottest trend without breaking a sweat.
After starting her career as a fashion & beauty director on national magazines she transitioned into television and digital work. Alison appears regularly on Good Morning America, TODAY, Access Hollywood, The Real, The View, Steve Harvey and is the Style Expert for KTLA's Morning News. Alison is currently host of the AOL series, The Savings Experiment, one of the lead style hosts on Joyus.com and the style expert for HSN. She is a contributing fashion editor for Real Simple, Life & Style, In Touch and Closer Weekly. She was the host of Pocket the Difference, a co-host of TLC's 10 Years Younger and TBS' Movie and a Makeover and the weekly Style Contributor on Hallmark Channel's Marie. In addition, she has hosted several web series including: AOL's In the Know, HerSay with Soleil Moon Frye, Playtex's Bra Makeover series, A Secret Worth Sharing. These web series collectively have more than 100 million views.